【签证的煎熬】K1 Nightmare P3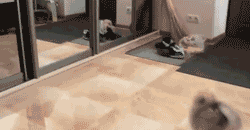 So our file was finally found and sent to the NVC and then within a week it was at the consulate!
The Packet 3 was sent out to Rachel, and then a new round of confusion started…The form had changed! Now it said that instead of sending it directly, you had to send it through the back where you make the visa fee payment.
Thing is, when she got to the bank, they said they didn't offer that service anymore. So we didn't know what to do. The consulate is going to be moving in July, and will be closed for a couple of weeks (yes, more things to delay everything) so we were unsure where to send it.
We decided to wait while we looked around online and make calls to find where it should go.
She had to sign up to a website to handle the processing and pay the $240 visa fee and mail it out. I contacted them about where to send it, but they said they would have to get back to me (and as of yet, they haven't, big surprise…)
Well, the old form address was a mailing address different from the consulate, and as of a couple weeks ago it was still telling people to send to that address, so we decided that was the most logical course of action. It was kinda risky, because if that wasn't right, who knows how long it would take to fix it.
You can pay the fee online, but there was a high cost for it, so she walked to the local bank from work to pay the fee in person, and then walked to the post office, on a very hot and humid day. Around an hour of walking, I felt so bad for her…
It did arrive successfully the next day. The P3 has been delivered now, and it's time to make an appointment. This is where things get really crazy.
It used to be that after you sent in your P3 and paid the fee, you would be contacted by the consulate with an appointment time. Now, with this new online system, it's "first-come-first-served" where you make your appointment online.
The consulate informs the website when blocks of time become available, and you can see the calendar online and pick the time you want. In a perfect world, this would be quite convenient.
However, this is not a perfect world. With the coming closure, there will be two weeks of no appointments, and they have been slow releasing dates, so people are getting frantic, as whenever you go to the site, there are no appointment times available, and there are perhaps hundreds of people waiting to get on the calendar.
Now you can't just log in and keep checking. If you check the calendar more than 10 times in one day, it will lock you out for the rest of the day.
The Chinese are a very clever people, and they have already started online groups to keep a lookout for slots, people are working together to get them as soon as they open.
So scheduling an appointment right now is about the same as calling into a radio show to win tickets for a concert. You have to be listening at the right time, and even if you are, a ton of other people will be calling at the same time, and if you are REALLY lucky, you'll be caller 9!
This isn't the way it should work, and now we again have no idea how long the process will take. We could get lucky and get the interview in August, or maybe September, or even later…
The insanity continues, and just as we were starting to make some progress.